Square Foot Estimate-$100 + per square foot;
The American Classic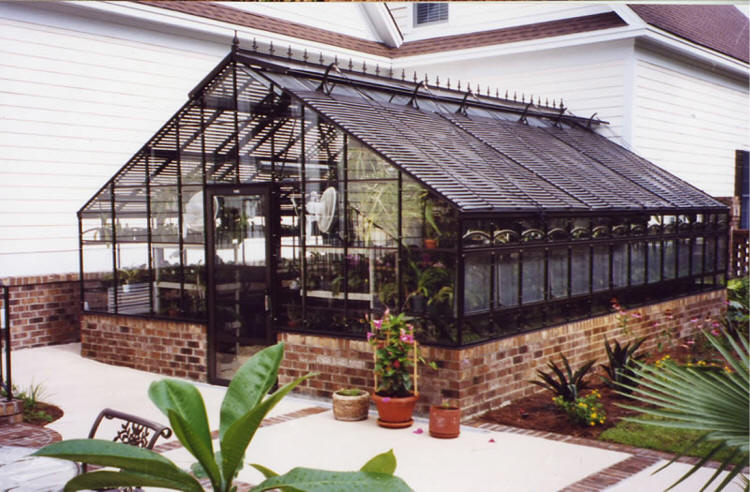 Graceful curved eaves and glass or elegant straight eaves with either glass or triple-wall polycarbonate (with optional victorian ridge cresting), make the American Classic greenhouses as esthetically charming as they are practical.
The unique blend of form and strength-of-design, creates a wonderful growing environment able to meet and exceed any national greenhouse building code. Full-length ridge vents are standard in the American Classic and all overhead glass panes are special tempered safety glass.
From private estate to the average urban backyard, the American Classic greenhouse allows the serious gardener to pursue that delightful interest in a beautiful environment.
The American Classic Features
Designed by experts for use in virtually any climate, the American Classic has the strength and performance capability to satisfy the most demanding horticulturist.
The wide range of series of the American Classic makes owning a greenhouse affordable for the average homeowner.
Quality is our prime concern, and each American Classic begins with these features:
Aluminum glazing bars suspended on a galvanized steel substructure.

Tempered of double-strength glass throughout.

Adjustable roof ventilators along the length of the greenhouse on each side of the ridge and vented aluminum storm door.
Simply put, the beauty and strength of the American Classic make it the best greenhouse. Anywhere.

<![if !supportLineBreakNewLine]>
<![endif]>